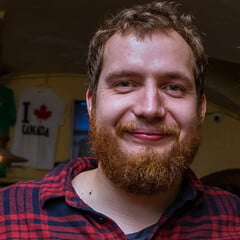 Jort van Welbergen
Senior Concept Designer - available for work
Emmen, Netherlands
About
Senior Freelance Concept Designer for Film and Games.
Available for opportunities jortvanwelbergen@gmail.com
Previous Clients include
HBO, Marvel, Sony Entertainment, Thalys/Dassault, Atomhawk, Guerrilla Games, Cloud Imperium Games, Pokerstars.
Previous Projects include:
Marvel the Eternals(2020), Marvel Avengers the game (2021), Horizon Zero Dawn, Killzone, Star Citizen, Avenue 5 series 1 & 2.
Available for opportunities jortvanwelbergen@gmail.com
Skills
Concept Art
Transport Design
Marketing Illustration
Mechanical Design
Concept Design
Prop Design
Software proficiency
Photoshop

SketchUp

Modo

Keyshot

DAZ Studio
Marvelous Designer
Productions
Video Game

Horizon Zero Dawn

Year

2016

Role

Junior Concept Artist

Company

Guerrilla Games

Video Game

Killzone: Shadow Fall

Year

2013

Role

junior Concept artist

Company

Sony Guerrilla Games
Experience
Worked for Imagine FX, Paprika studios and White Dragon Miniatures

Interior design, prop design and vehicle design

Environment and prop design for Horizon Zero Dawn and the Killzone Shadowfall DLC.

I worked on a yet unnanounced IP with a primary focus on photo-realistic building block design. However I worked very closely with the rest of the concept team and I have also various work on the Killzone Shadowfall DLC packages.